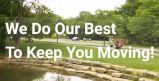 Last Updated: Jun 1, 2020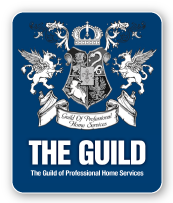 In November 2003, Jim & Carolyn Saylor embarked on a new business venture. Our vision was to serve patients home healthcare needs in a comforting, customer service minded way. Beginning in our home and quickly moving to a small office in the Rapids Mall in June 2004, home healthcare has been and continues to be an integral part of our personal life since our daughter was diagnosed with a form of Muscular Dystrophy in 1991. During this time our family has worked with many different Durable Medical Equipment (DME) companies, so it was only natural that when we opened Rapid Rehab, LLC, we decided to create a customer friendly one-stop DME that would combine the best features of those various companies along with our personal experience and knowledge. We believe that home healthcare should focus on the home and family as opposed to being institutional and impersonal. Rapid Rehab, LLC strives to provide friendly, personal and rapid service as well as products that are state of the art. We intend to provide the largest selection and most reliable service in Central Wisconsin for our patients and referral sources.
Rapid Rehab has continued to grow since its inception, and in early 2008 moved into our fourth storefront in the Rapids Mall. We are excited about the opportunity to employ local residents, provide in-house billing, and are currently establishing a solid delivery/maintenance base. Our growth has come in spurts and we have learned that home healthcare is a challenging but rewarding business. The DME business deals with government agencies and regulations that are frequently changing. In order to continue to grow, we have developed a team attitude and welcome new ideas and new employees in an effort to meet the demands of becoming the best home care company in Wisconsin.
We've come a long way, but we aren't finished yet! We intend to grow and diversify our business in the coming years and hope that you will become a part of our team.
Jim and Carolyn Saylor