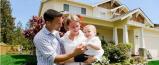 Last Updated: Feb 26, 2020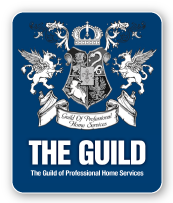 What services does DJ's Home Inspection provide?
Home Inspections

Certified for Radon Testing

Certified for Radon Mitigation installations

Mold Testing

Air Quality Testing

Thermo Imaging
What are home inspections?
Home inspections are a non invasive inspection of the different systems that may need to be repaired or replaced. This helps to reduce the amount of problems you may discover after you move in. The home inspector will also point out the many maintenance items to help protect your investment.
During the inspection the Home Inspector will be looking at the major systems such as:
The building envelope (or building enclosure) which is the physical separation between the interior and the exterior environments of a building. It serves as the outer shell to help maintain the indoor environment and facilitate itsclimate control.
The Home Inspector will operate the heating system and air conditioner system, if the temperature is above 65 degrees. The Home Inspector will check the electrical panels, and a representative sample of outlets and light switches. The Home Inspector will check the visible plumbing systems including the water heater, water supply lines and drainage systems. The Home Inspector will check under the sinks and the mechanical aspects of the doors and windows.
The inspection takes approximately 1 ½ - 2 hours depending on size and condition of the home. At the end of the home inspection a summary of any defects and safety hazards will be pointed out. A report of the home inspection is e-mailed to you within 24 hours The home inspection report includes pictures of different problem areas of the defects or safety hazards found
We strongly encourage all of our clients to be present for the home inspection. You should feel free to ask the home inspector any questions you may have. DJ's Home Inspection covers the Fargo, West Fargo, Moorhead and surrounding area.