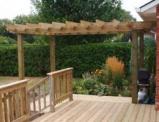 Last Updated: Jun 5, 2020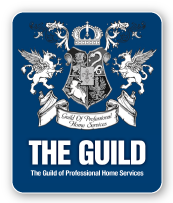 General Contractor
I am a Professional, General Contractor who specializes in carpentry, home renovations, basements, landscaping and custom made playhouses and tree houses. I also lay ceramic, marble, laminate and hardwood flooring. I will paint your home inside and out. I am a custom woodworker and have made truly special display cabinets, entertainment centres and fireplace mantels. I have a team of professionals that I can draw on for larger projects.
I service the entire South Georgian Bay area including Wasaga Beach, Collingwood, Midland, Thornbury and Elmvale.
While I prefer to work close to home, my loyal 'weekend' clients frequently ask me to work on contracting jobs on their 'weekday' homes in Toronto, Oakville and Mississauga. I am passionate and proud of my work. Small Town Contracting reflects the reality of living in a small town where everyone knows each other and your reputation is always on the line. I am known in the area as a reliable, affordable contractor who pays attention to detail. Plus, I am fully insured to give you peace of mind.
"Thanks for all of your great work. You know we think you are the best contractor around - reliable, on time, precise and someone who listens carefully to what we want!."
Michelle and Jim Hartman