We Offer:
Home Purchase Mortgage
Mortgage Renewals
Mortgage Refinance
Home Equity Loans
Last Updated: Aug 17, 2017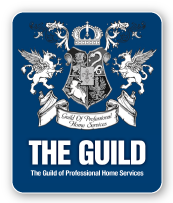 I'm part of a full service mortgage company offering expertise in every area of mortgage financing including purchasing, refinancing, renewals and debt consolidation.

Realizing that each client is 'unique', I'm dedicated to providing unbiased, professional advice regarding every aspect of your mortgage.

With access to over 40 of Canada's most reputable mortgage lenders, representing hundreds of different mortgage products.

I learned a few years ago that there is so much more to the mortgage business than crunching numbers and calculating interest rates. It's about helping people realize their dreams.

I wouldn't trust my dream to just anyone, and I don't expect you to either. That's why I'd like the opportunity to demonstrate my knowledge and ability, as well as earn your friendship and trust.... So you can do business with someone who values your dreams as much as you do.