Last Updated: Feb 26, 2020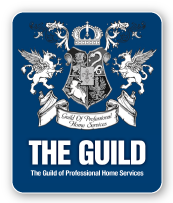 At Colonial Capital Incorporated, we understand that the refinance or purchase of a home can be confusing. With total experience of over 60 years in lending, we strive to make the transaction as simple as possible. Our commitment is that we will keep our clients informed every step of the way...surprises are not in our vocabulary! With a broad product offering, including FHA, VA, Conventional, and USDA, we can offer programs that meet almost any situation. Our gold service guarantee insures that you will have a great experience. We offer the best mortgage tools available on the Internet - easy, convenient, on-line
shopping for the best loan programs and most current rates available, together with the assistance of an experienced, "live" loan officer to guide you through the often difficult and confusing process of choosing and getting the exact loan to meet your specific needs. Thank you for visiting our website. We look forward to putting our mortgage service to work for you! Remember, at Colonial Capital Incorporated, it's not just a loan.. it's a relationship.