Last Updated: May 26, 2020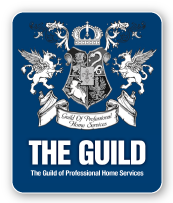 About Us
"When you build someone's home you are entrusted with their hopes, dreams and expectations. By providing one-on-one customer service we ensure that your house is constructed with care and craftsmanship. You can leave the details to us or be involved in every design decision required to bring your vision to life."
After moving to Saugeen Shores, Steve Dennison started Dennison Homes with the goal of building the best houses possible in an environmentally responsible way. The crew at Dennison Homes is trained NUDURA Insulated Concrete Forms (ICF) installers. ICF can be used to build houses that are stronger, more comfortable and energy-efficient than traditionally constructed homes. An engineer by training and wood worker by heart, Steve Dennison has a solid team of professionals and suppliers behind him.
At Dennison Homes, "only perfect is close enough"