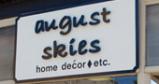 Last Updated: Jul 7, 2020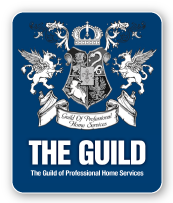 Come visit us for art, home and garden decor, furniture, curtains, rugs, lamps, kitchen, bath & entertainment. Also purses, jewellry, ladies' clothing & baby items.
August Skies Home Decor, etc.
There's a lot in the "etc."
Conveniently located in Downtown Port Elgin:
661 Goderich St. Port Elgin Ontario, N0H 2C0
519-389-3388
because everybody deserves a little "etc."