We Offer:
Auto Insurance
Home Insurance
Business Insurance
Life Insurance
Health Insurance
Annuities
Last Updated: Oct 16, 2019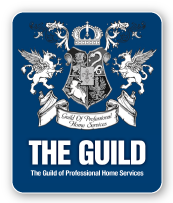 American Family Insurance
American Family Insurance wants to make your experience with us easy and convenient. Our approximately 4,000 independent contractor agents are local, knowledgeable and trusted advisors. They get to know you like family.
Our commitment to you is to be fair, helpful and caring, and to provide ease and convenience when working with us. We strive to provide you industry-leading service, an exceptional claims experience and products that build long-term relationships.
For more than 80 years, we've made it our business to give our customers peace of mind by making their insurance experience easy and convenient.
American Family Insurance understands you are looking for a relationship with a stable and trustworthy company. You want an expert, caring advisor who works toward making your insurance experience easy and convenient. An advisor who ensures there are no unwelcome surprises and peace of mind, especially in your time of need. Our knowledgeable agent advisors provide auto, home, life & annuities, health, business and farm & ranch insurance.