We Offer:
Personal Banking
Business Banking
Loans
Other Services
Last Updated: Sep 28, 2020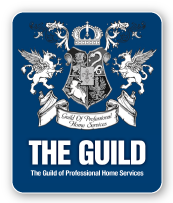 Valley Bank and Trust works to be All Things Financial

Valley Bank and Trust Co. has been one of Nebraska's fastest growing banks since opening over twenty years ago. John P. Stinner and a small group of investors founded the bank in 1988. Originally known as Gering State Bank, the name was changed in July of 1997 to reflect that the bank had truly become a 'valley bank' with locations and customers the length of the North Platte Valley. In 1999, Valley Bank and Trust Co. acquired three additional locations in Ogallala, Grant and Wauneta. In 2000, Scottsbluff's first in-store bank inside the Albertsons Foodstore opened for business. And, in 2001, Western States Bank, a branch of Valley Bank and Trust Co., Scottsbluff, Nebraska, opened in Ft. Collins, Colorado. A second Ft. Collins location opened in July of 2003 and a third location is in Loveland, Colorado. In August of 2005, another branch was added in Scottsbluff. Constructed with a southwestern theme, this branch features a staff of four bilingual bankers whose goal is to reach out to the underserved Hispanic population. This construction was the very first bank in Nebraska dedicated to serving this population. A 24 hour drive-up ATM is also available. The three bank acquisition, our expansion into Colorado, and the opening of the bilingual branch, brings to eleven the number of bank locations currently offering one-stop financial services including insurance, investments and trust services. The bank currently serves customers in Gering, Scottsbluff, Bayard, Ogallala, Grant and Wauneta, Nebraska plus Ft. Collins and Loveland, Colorado.