We Offer:
PERSONAL TAXES
COMMERICAL TAXES
Last Updated: Jun 4, 2020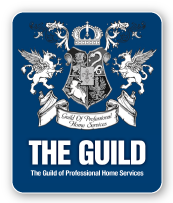 AMIE
FULLER EA
Personal Information
Professional Experience: mortgage broker 5 years / office manager 7 years

Educational Experience: Fellow of the National Tax Practice Institute
Areas of Expertise: Investments/Stock Options (income, sales, losses), Home ownership, purchase, or sale, Home foreclosure, Real estate rentals or vacation homes, Healthcare expenses (e.g., medical, dental), Charitable giving, Loss from disasters or theft (e.g., flood, tornado), Income earned outside the U.S., Retirement income, Income from multiple States, Small Business, Sole Proprietor, or Self-employed, Help with IRS or State notices / audits

Hometown: Saint George, Utah

Hobbies: None during tax season, I live at the office! During the summer, I spend time with my husband and kids. I am an ultimate fighting fan (my guilty pleasure).

Why I Prepare Tax Returns: I love taxes! I get to work with the most amazing people every day! I am never bored, I am always challenged and I learn new things every day! Clients are the best part of my day!