We Offer:
TEETH WHITENING
INSTANT ORTHODONTICS
PORCELAIN VENEERS
INLAYS/ONLAYS/CROWNS
METAL-FREE WHITE FILLINGS
IMPLANTS
Last Updated: Jun 4, 2020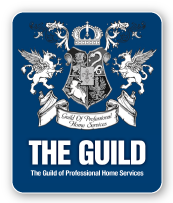 "Dentistry For the Quality Conscious"
is our philosophy!


Smile! You are in good hands.

We would like to welcome you to our office. We dedicate our practice to quality
dentistry for a lifetime of optimal oral health. We are dedicated to comprehensive
and preventative patient care. We take pride in the quality of our work, using only
the best materials available for our patients. Bloomington Dental is a state of the
art facility that offers proven and approved technology by the American
Dental Association (ADA)

Selecting a dentist shouldn't be stressful. Our dedication to each patient makes us
the right choice for you and your loved ones. You are always welcome to come see our office and meet our personal staff. Our staff is genuinely interested in each patient.

Bloomington Dental offers a comfortable, relaxed, and professional atmosphere.
Creating Beautiful Smiles takes only
a moment, but lasts a lifetime.
To make your time with us more enjoyable, we have a relaxing waiting room with
two flat screens TV's along with a variety of magazines. Each of our patient rooms
has their own TV that can be adjusted to the right angle over your head, so you
can lay back and relax as you watch TV during your visit.