Last Updated: Feb 25, 2020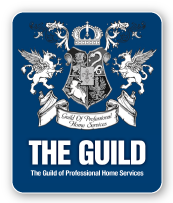 As a Michigan based company, we, at Maris Brown Rossell Insurance Group, pride ourselves in our emersion into the culture of Michigan. All of our employees live and have families growing in Southeast Michigan. We are a multiline agency that insures thousands of families and businesses.

Customer Care is an important part of the business. Our team spend their days helping families and businesses protect their lives and their assets. We are a family at MBR; new staff members are welcomed with open arms and helping hands. We are able to have this family-like atmosphere because we have implemented a series of four core values that shaped the culture of our business. They set the standard for our offices and created a staff of motivated and ethically charged people.

First and foremost, we always strive to "Do the Right Thing". Our agents and staff carry this idea with them through every transaction and encounter. It is so important to us and our clients that we always do what is right. Next, we all "Strive to Be Our Best". Our work is incredibly important and we are always providing the absolute best service in the industry. In doing so, we make sure we "Do What We Say". Here at MBR Insurance, our word is true—we stand by what we say and promise to invoke and provide quality services to our clients. These families and businesses we insure know that they are getting all their needs met when they work with us. Lastly, the MBR Insurance staff will always "Help First". Our clients are our most important asset and we do our very best to put their needs ahead of our own because we, as a company, know we'd be nowhere without them. This value is applied to every aspect of our company because the insurance industry is first and foremost about helping others.