Last Updated: Jan 23, 2019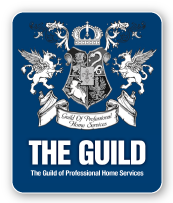 Company Overview

Atlantic Refrigeration & Air Conditioning, Inc. designs, installs and services geothermal heat & AC systems, Energy Star equipment, heat pumps, gas heating, boilers, air conditioning units, allergy control systems and commercial refrigeration projects of all types. With over 25 years of industry experience, you can trust our experience. We also provide our maintenance plan customers with 24 hour emergency service for all applications.
Atlantic Refrigeration & Air Conditioning, Inc. continually researches changes in our industry, so that we can always offer you the most current information backed by the best services. Our staff is enrolled in training on a regular basis to maintain their education on new technologies and services insuring you with the expertise of professionals who are ahead of the curve.
Give us a call today with any ideas or questions that you may have and let us comprise the solution that would be right for you.
Catch us in the news!