Last Updated: Aug 15, 2020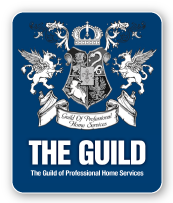 Make your home warm and inviting. No other area of the home brings family members and warm memories together. Escape from the hectic everyday life to a relaxing and cozy atmosphere in the comfort of home. At Northern Fireplace, we carry high quality designer fireplaces, outdoor products and barbecues asked for by consumers across Canada. To complement the look of these fireplaces, we give your fireplace the finishing touch at an affordable rate. We provide a professional recommendation to upgrade your current fireplace to clean burning and energy efficient, improve warmth or enhance your room's decor.
Why have fireplaces become so popular? For many people, it's the ability to relax in front of a cozy fire. For others, it is an excellent way to offset a home's heating costs. A fireplace is also one of the best investments in a home come resale time - they are second after kitchen renovations in recouping your cost.
While you'd expect a fireplace business to be the busiest in fall and winter months, Northern Fireplace has a reputation for excellence that keeps the company viable year-round with fireplace installations for residential renovations and new home construction. We also provide natural gas barbecues and patio heaters.