We Offer:
All your handyman and renovation needs
Last Updated: Sep 28, 2020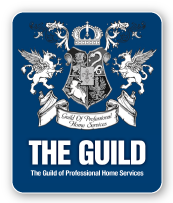 Do you have numerous odd jobs around your house that need to be completed? Instead of watching your to-do list grow with each passing week, consider hiring a handyman to get the work done. Usually handyman services cover jobs that you could do yourself, but unless you have a lot of free time and interest in construction and home improvement, it is usually easier and faster just to hire someone to do the projects for you. As an added bonus, most handyman service providers have the tools needed to complete specialty jobs like plumbing or simple construction. So, you can actually save a lot of money by hiring a handyman since you won't have to purchase these tools for yourself.
Allan Gassert is a professional handyman. Customer satisfaction my top priority. From hanging curtains, to installing tile in your bathroom, no job is too small for us. I have many years of experience and I'm professional, insured, and reliable, so you can feel care free having Allan Gassert Handyman working in your home.