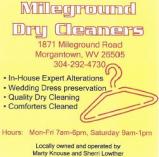 We Offer:
Dry Cleaning
Laundry Service
Great Staff
Last Updated: Mar 18, 2019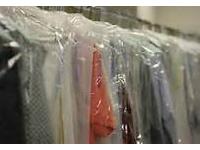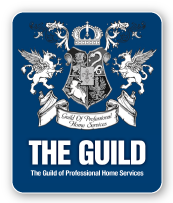 Mileground Cleaners offers fine dry cleaning and laundry services to Morgantown and the surrounding area. Our professional staff will handle all of your garments with care and expertise. We have state –of-the-art equipment and an experienced staff to exceed your expectations, so regardless of the fabric we can make it look fresh and clean.
Modern dry cleaning uses special solvents and additives to remove stains. This, along with skilled operators allows Mileground Cleaners to minimize risk to special materials such as silk, rayon and linen. Our staff is trained to recognize all the types of materials in today's garments and treat them to ensure the best results.