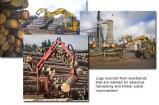 Last Updated: Jun 1, 2020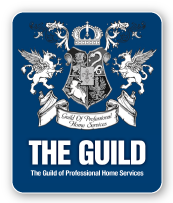 Pukall Lumber Company is a family-owned and -operated wood products manufacturer located in Arbor Vitae. The sawmill was founded by Fred Pukall in 1937. Since that time, Pukall Lumber has grown steadily and is now the largest pine lumber mill in the state and one of the premier lumber and building supply businesses in the Northwoods of Wisconsin.
We saw primarily red and white pine logs into dimension lumber for the construction industry, as well as some hardwoods such as ash, maple, red oak, birch and elm. In addition to lumber, Pukall's manufactures solid wood flooring and paneling, as well as log home packages under the "Woods of Woodruff" trade name. We also make wood sidings and moldings.
Our logs are sourced mainly from northern Wisconsin's extensive private, state and federal forests, from woodlands that are marked for selective harvesting and timber stand improvement. This means we are able to practice complete quality control, from the selection of the logs to planing of the lumber to manufacture of specialty items.