Simply register and fill out your profile. This creates an account that will be used to identify your requests and process your payments. Once you have created this account you are ready to use Your Property Helper.
It's easy online
Once you log into your account, you are provided with a one-stop-shop that allows you to order an installation or removal of custom sign posts, or even request lawn maintenance and snow removal dates.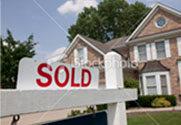 When you book services online, you will receive an email confirmation when each service has been completed. At the end of each month, an invoice will be sent, with details of all of the services that were provided that month. You simply need to print off the invoice and mail in a cheque to the address provided.
Everything in one place
With one company, ready to help you with all of the things you need to make a sale hassle free, this site offers both convenience and service to all realtors in the London area.