We Offer:
TYPES OF LOANS : HARD MONEY, COMMERCIAL PROPERTY LOANS, ITIN LOANS, FOREIGN NATIONAL LOANS, LAND LOANS, MOBILE HOME LOANS, RENOVATION LOANS, 203K FHA, FANNIE MAE, HARD MONEY, NICHE LOANS, SOFT MONEY, ALTQM, NONQM, JUMBO, WE ARE, FAST, SMART,
Last Updated: Jan 23, 2019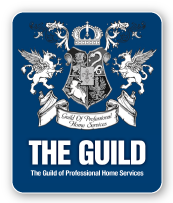 Welcome to Capella Mortgage
I've got 18 long years of experience figuring out how to close your loan the fastest, cheapest, and easiest way. If your loan officer doesn't have enough years in the business, how will he recognize that what you just said means that you've got an overlay to deal with?
So, we won't quote rates right off the bat because we have the same rates everyone else does and we are going to give you the cheapest rate you qualify for and let you shop us. But we give you the rates, we're going to listen to your story and figure out which program will work for your situation.
Just call us at 702-214-4700.
If we can't help you, we'll give you the phone number of someone who can help you, no charge at all! We don't want to waste your time, and we don't want you to waste ours. Let's work together and make you another happy satisfied customer of Capella Mortgage.
Check around, you'll see that we have a great reputation among our borrowers, investors, escrow officers, realtors, and other lenders.