We Offer:
GOODMAN EQUIPMENT
RHEEM - RELAX. IT'S RHEEM
Last Updated: Jun 3, 2020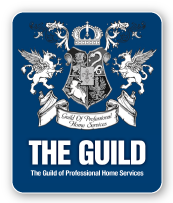 STOP
Heating & Cooling Inc.
We're a full service heating & cooling company and offer complete installation and repair on all of the products we carry. We can help you select the comfort system that best fits your home and your budget and have qualified employees ready to serve you.
Whether you need to install a new air-conditioning system or have an emergency, look no further than STOP Heating & Cooling. We provide installation, repairs, replacement, and service for all makes and models of air-conditioning and heating systems, as well as specializes in duct cleaning and electrical repairs. We're locally owned and operated and very customer oriented, offering affordable rates to our clients.
P.O. BOX 331 - 8300 ANTIOCH ROAD - SALEM, WI 53168
FREE ESTIMATES ON NEW EQUIPMENT
24 HOUR SERVICE
INSTALLATION AND SALES
262-843-3070