We Offer:
COMMITTED TO QUALITY PARTS AND SERVICES
Last Updated: Aug 6, 2020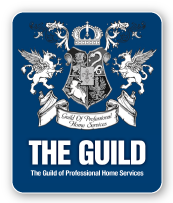 AutoParts2020.com strives to help you get all the parts you need to do the job right the first time! Through this site you have access to our entire distribution chain which includes over 500,000 different automotive parts, accessories, paint, tools and more! Participating stores include Auto Value and Bumper to Bumper parts stores in Michigan, Indiana, Illinois, Ohio and Wisconsin.
The business model is simple:
Find the item you're looking for by browsing manufacturer brands, by keyword search, or by browsing one of our six catalogs
From a product page, "Check Stock" to see if that item is in stock at your local store (optional)
Add items you are interested in to the online 'Shopping List'
From the shopping list page, forward the list to the store of your choice, to yourself or a friend or print it out and bring it in. If you choose to forward it to the store electronically, you can request they reply back (by phone or email) with answers to your questions! No waiting on hold - instead let them call you with answers!
Can't find what you are looking for? Don't be discouraged. Chances are our parts professionals can still help. They have access to thousands of items that may not be available online yet.
Don't want to do the repair yourself? Our network is not limited to parts stores and warehouses! We have hundreds of Auto Value and Bumper to Bumper Certified Service Centers too, offering reliable professional automotive repair!