We Offer:
Building Your Portfolio
Managing Taxes
Maximizing Cash Flow
Retirement Readiness
Last Updated: Sep 27, 2020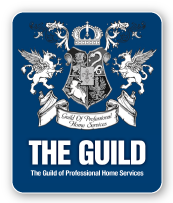 INVESTORS GROUP / JAMES FIELDING
Our Promise
At Investors Group, we are committed to building personalized solutions on an individual basis. For over 80 years we have been nurturing relationships by working with clients and guiding them through their financial life. Our clients are not an account, or a number. They are people, members of our community.
The Plan
Your Consultant will take the time to get to know you. He/she will take the time to listen, help articulate your dreams, goals and concerns and will work through all of the options and possibilities, to build a personalized approach that is right for you.
Our Consultants receive extensive training, placing them among the most knowledgeable and well-trained in the industry. As a company, we support our Consultants in attaining the prestigious CFP certification through the Financial Planners Standards Council or the F. Pl. certification through the Institut québécois de planification financière in Québec. To meet your needs, our Consultants keep abreast of the increasing changes in the financial services industry and have access to a wide range of highly qualified experts who are all committed to working together to help you attain your financial goals.
The Plan is just the beginning
Your Consultant will stay in touch with you regularly to review your financial situation and help you respond appropriately to changes in your life, by taking the time to revisit the strategies and plans for achieving your goals and adjusting them accordingly.
Investors Group Consultants are committed to enduring relationships - relationships that last because we are people who care.