Last Updated: Sep 27, 2020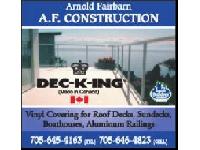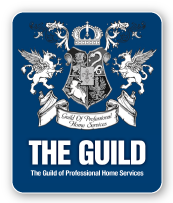 It doesn't matter if you are looking for a small deck just to use for that new grill or if you want a full decking arrangement with steps and railings. Either way we can help you on your way with
our premier decking services. Dec-K-ing likes to think of your deck area as an extension of your home, so we make sure to put in the necessary planning hours to make sure everything turns out just as you wanted. Not only does Dec-K-ing build new decks from scratch, but we can also help repair any current deck your have in your backyard. Our decking services stretch across multiple different areas of the decking industry. So don't hesitate to ask A.F. Construction about any questions or concerns you may have about a current deck or one you have planned to be installed.

We are the most prevalent company in the Barrie area that specializes in decking services, so you should not hesitate to contact Dec-K-ing first with all of your deck needs.