We Offer:
Free local calls, 800, calling cards & collect calls
Pets allowed in 11 non-air conditioned rooms
10 rooms with a kitchenette available for nightly, weekly or monthly rates
16 rooms featuring queen size foam beds from D&J FoamSmiths in the hotel
Air-Conditioning in 30 of 41 rooms
Courtesy in-room coffee
Last Updated: Oct 21, 2020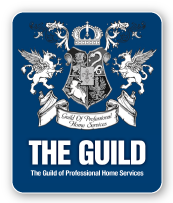 We are located in the heart of Humboldt at 627-9th Street. We are one block off of Main Street - close to shopping, banks, liquor store, post office, next door to the Humboldt Medical Clinic & movie theatre and at the core of Humboldt's business community.
The Pioneer Hotel has 41 fully modern rooms. Twenty rooms recently renovated are in the hotel, 10 double rooms with kitchenette's & single ground level rooms are in the motel.
The Pioneer Hotel offers a full service conference & banquet facility. Sit back and relax in Johnny's Bistro Family Restaurant, or come into our licensed beverage room & cozy up by the fireplace.