Last Updated: Oct 24, 2020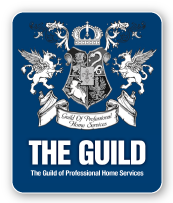 Get To Know Us and Our Company
At Kingston Carpet World, our showroom displays a wide variety of quality flooring products including, area rugs, hardwood, laminate, ceramic, porcelain and natural stone, a large range of vinyl products and many styles of carpeting to provide you with the look and feel to suit any decor.
For the past 23 years Kingston Carpet World has been a family owned and operated business, offering over 80 years of sales and installation experience. Kingston Carpet World is one of the largest area rug dealers in Eastern Ontario, carrying rugs from around the world. Come visit our area rug gallery to add life and colour to any room!
We're here To Help You!
If you're familiar with Kingston Carpet World, you're familiar with our motto — committed To Customer Satisfaction. From the minute you walk through the door, you'll discover how our staff are committed to this simple statement. Quite simply, we'll do everything possible to see that you get the best possible product, service, installation, and warranty.