We Offer:
Some of our companies include:
Williams Metals
Caribbean Metals Ltd
Cole Engineering Ltd
DynaTune Ltd
Williams Drilling Services Ltd
And MUCH more!
Last Updated: Sep 28, 2020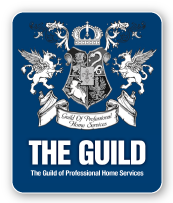 Williams Industries Inc. (WII) is a diversified Caribbean corporation with headquarters at Warrens in Barbados. From its headquarters WII controls five wholly owned and 14 joint venture companies in Barbados and St. Lucia. WII also has significant investments in Jamaica. These companies do business in manufacturing, electrical engineering, supply to the construction industry, farming, tourism, water desalination, well drilling, real estate development, building and Equipment rental, sewage treatment, cellular communication and Tourism. The WII Group employs over 500 people. 209 of them are shareholders.

During the past 28 years we have been successfully pioneering areas of business that have encompassed the sectors of construction, agriculture, electrical contracting,metal fabrication, retail, real estate development, yacht charter, water desalination and environmental conservation.
We know the intricacies of the local markets and legislature well and we have an excellent track record with labor. We have always been able to raise finance for projects that we wanted to do.
Our local knowledge and experience makes us ideal joint venture partners for foreign businesses or individuals who wish to establish profitable businesses in Barbados. We have invested in several such profitable joint ventures with foreign businesses and we are constantly on the lookout for opportunities to expand this.