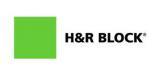 Last Updated: Sep 30, 2020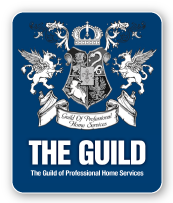 H&R Block is the world's largest tax preparation business, employing 100,000 tax professionals and having served more than 500 million clients. Brothers Henry W. Bloch and Richard A. Bloch founded the company in 1955 and grew the business to become a brand and franchising icon.

Today, H&R Block:
Prepares 1 in every 7 tax returns

Has a retail office within 5 miles of most Americans

Delivers customized tax advice for more than 400 occupations

Files 1 in every 4 Earned Income Tax Credits

Has helped clients obtain nearly $30 billion in tax refunds, credits and other government benefits

In addition to retail tax offices in the U.S., Canada and Australia, and its H&R Block At Home™ software and online solutions, the company offers business services through RSM McGladrey, and financial products to support its tax business through the H&R Block Bank.

RSM McGladrey is a professional services firm consulting mid-size organizations. The company offers wealth management, retirement resources, business and tax consulting, investment banking, and international business services.

The H&R Block Bank offers traditional and alternative banking solutions to H&R Block tax clients and associates. The Bank serves customers at its branch location in H&R Block World Headquarters in Kansas City, Mo., as well as online and via phone.

As the company has evolved and achieved significant milestones, H&R Block has remained committed to the factors that led to its success: superior customer service, a pledge to stand behind our work and a commitment to serving clients where they prefer to be reached — in a retail office, online, using software or a combination of methods. H&R Block is dedicated to being the most trusted, state-of-the-art tax preparation firm at the best value.
---
15 Perkins St., Bangor, ME, 04401 | 207.947.0333