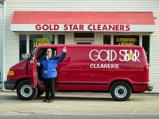 Last Updated: Sep 30, 2020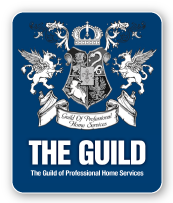 President's Address

Hi, my name is Eric Pooler, President of Gold Star Cleaners. I would like to take a few moments to tell you about my company. Gold Star Cleaners was established by my great-grandfather in 1905 and for generations has provided professional drycleaning services to the greater Bangor / Brewer area. Gold Star Cleaners is one of only 25 dry cleaners nationwide to hold all three certificates in certified professional drycleaner, environmental and wet cleaner.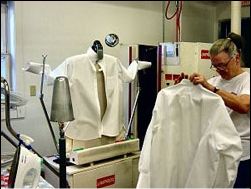 We take pride in being the best and we back it up 100%. If you're not 100% satisfied in any way we'll clean your garment again at no cost. If we can't make it right, I'll give you your money back! Quality, service and your complete satisfaction are our main goals. Let Gold Star Cleaners take care of your clothing care needs.

If you would like to contact Gold Star's president directly call 207-989-5170 or email at goldstarcleaners@roadrunner.com.


We're On The Road!
Our Gold Star Cleaner trucks are always on the road, offering our clients:

• FREE Business to business pick up and delivery
• FREE Express drop-off services

Professional Cleaning

Drop off your laundry with the professionals at Gold Star Cleaners and let us do it for you! We have the products and knowledge that consumers aren't aware of. Our services include:


Steam Cleaning • Hand Washing • Wet Cleaning
Wash, dry and fold • Professionally Laundered Shirts
Boxed Shirts • Press only • Dry-clean only
We also offer FREE Express Drop Off for our account customers. You're in and out with no waiting and your dry cleaning will be done in two business days or as needed.
Not an account customer? Call today to find out how you
can take advantage of this great service.