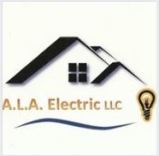 Last Updated: Jul 17, 2019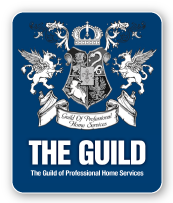 Here at A.L.A. Electric we are a small family based electrical company just starting off but with many years of experience under our belts. Our focus is on the quality of our work and make sure everything is done up to code in a neatly and correct timely manner.
Our owner, Jordan, started his electrical career in 2005 when he joined the IBEW apprenticeship. From there Jordan worked for multiple shops, learning his way from many great mentors. He began working as a Foreman on large multi-family, dormitory style projects. From there he was given the opportunity to work in the office and learn the management end of the business as well as how to run a business. In the summer of 2017, Jordan found himself in the opportunity to take a leap of faith and start his own company and so started A.L.A. Electric. So what does A.L.A. stand for? It's the initials of our three children.
In the office we have Jordan's wife, Courtney. When she's not busy with chasing after the kids and volunteering in the PTA, she's hard at work running the office. Whenever you are ready to schedule an appointment or have some questions, Courtney will take care of you in a friendly, timely manner.
Last but certainly not least, we have Korey who works side by side with Jordan in the field. Korey started in the electrical field around 2012 as an apprentice. He was an apprentice for 3 years working on a wide range of projects such as residential, multi-family and light commercial work. He then transitioned in the last few years into specialty low voltage systems, where he finished running a low voltage division. We are so happy to have Korey by our side as we continue to grow.