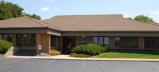 We Offer:
Accident / Personal Injury
Real Estate / Business
Divorce / Family Matters
Estate Planning / Probate
Last Updated: May 27, 2020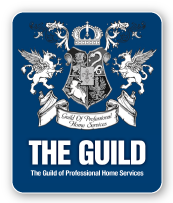 From commercial real estate transactions to assisting in "For Sale By Owner" situations, Attorney Steven P. Krause has handled a variety of real estate matters over the past 30 years.

These include, but are not limited to:

Residential, Commercial and Vacant Land Offers to Purchase

Warranty Deeds, Quit Claim Deeds, Land Contracts and related Wisconsin Real Estate Transfer Returns

Lease Agreements – Commercial and Residential

Condominium Organization

Condominium Owners' Association Matters

Subdivision Development, Protective Covenants and Restrictions

Easement Agreements

Through his years of practice in the Fox Cities, Attorney Krause has established relationships with brokers, title companies, lendors, surveyors, and government personnel to better coordinate and work through all aspects of a particular transaction or situation. Whether you are a buyer or seller of real property, a developer of commercial or residential property, real estate broker, agent, or manager, Attorney Krause can assist you with your real estate endeavors.

Business Law:

Attorney Krause has a strong business background starting with family business matters and B.S. degrees in both Business Administration and Economics. Attorney Krause's legal career has always dealt with a variety of business matters from "mom and pop" businesses to large corporate and financial matters.

Attorney Krause can assist you with:

Legal Organization/Establishment of a Business – a Corporation or Limited Liability Company (LLC), Partnerships or Sole-Proprietorships

Purchase or Sale of an Existing Business

Stockholder Agreements including Stock Redemption and Cross Purchase Agreements

Dissolution of a Business

Employment Contracts

Severance Agreements

Covenants and Non-Compete Agreements

Review or Drafting of Business-Specific Contracts

Ongoing General Counsel and Advice